About purchasing properties located outside Hong Kong
Introduction
Purchasing properties situated outside Hong Kong is complicated and the risk of purchasing uncompleted properties outside Hong Kong is even higher. Consumers should be extra vigilant and study all related information before making a purchase decision, in order to protect their own interests. Hence, the Estate Agents Authority ("EAA") has set up this page to provide some information for consumers' reference.
The EAA reminds consumers that purchase of properties situated outside Hong Kong may not be handled by licenced agents. Moreover, consumers may have to bear an even higher risk if they purchase uncompleted ones, as estate agents will not be able to guarantee whether the developer can complete the construction on schedule. Consumers may need to negotiate with the developer themselves if the property fails to be completed on time. Even though licensed estate agents are regulated by the EAA, the EAA's function does not include representing or assisting purchasers to recover their losses suffered from property transactions. On whether purchasers could recover damages from the relevant estate agents, they would need to seek their own legal advice.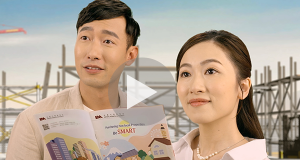 TV API on purchasing non-local properties

Review of EAA's online seminar on practical tips for purchasing properties situated outside Hong Kong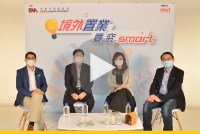 Review of EAA's live seminar : "Purchasing Non-local Properties Be SMART"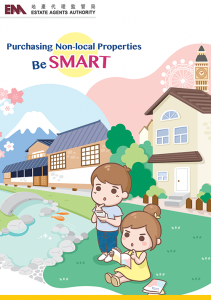 "Purchasing Non-local Properties Be SMART" published
Disclaimer
The content and information contained in this website is for reference only. There is no intention whatsoever to provide legal opinion. Readers are advised to seek legal or professional advice on matters encountered in specific situations. The EAA shall not be held liable for any loss or damage incurred or suffered in connection with, arising from, or in reliance on, the whole or any part of this website.